What is the split solar strobe light?
Classification of split solar strobe light:
Solar flashing lights are widely used in road maintenance work sites or placed in advance in the direction of traffic flow to remind the driver in advance, slow down, and drive cautiously; usually installed on the road in dangerous areas where there are hidden traffic safety hazards to prompt the driver or Pedestrians pay attention to effectively play a warning role, reduce traffic accidents and prevent accidents.
In our daily life, solar strobe light is a common warning light. It is classified into two categories: one is municipal power supply; the other is solar charging; and solar-charged flashlights are divided into two types: the first is an integrated solar flashlight; the second is a split solar Strobe light is also the one introduced in our article today.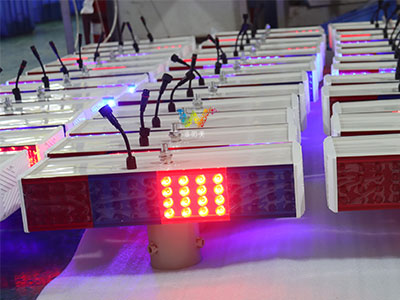 Introduction of split solar strobe light:
The double-sided eight-light box of the split solar strobe light is made of plastic shell, composed of eight modules, each module has 16 LEDs, divided into two sides, each side has four modules, each side is red and blue Red and blue display, working mode is blinking, working voltage is DC3.7V, using solar power, monocrystalline silicon solar panel has high conversion rate, reducing loss, LED adopts imported lamp beads, small angle, low power, high brightness, long service life .
This flashing light is independently developed by our company. The face cover is unique. The face cover and the reflector are integrally formed, that is, each LED lamp bead on the PCB board has a corresponding reflector on the face cover, and the brightness is better than ordinary Is much higher. The LED on the light board is a traffic signal light plug-in type F5 round head large chip lamp beads, which has good heat dissipation and the product will not heat up during use.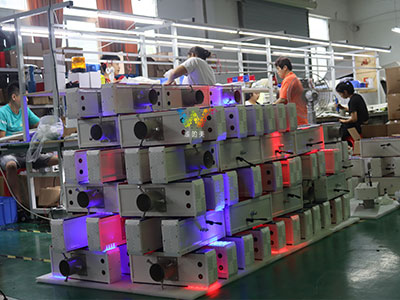 Split type solar strobe light use:
Split solar strobe light is a kind of safety warning light, which is mostly used in security booths, security duty points, ramps, school gates, intersections, turns, multi-pedestrians, and other dangerous road sections or bridges with potential safety hazards. . The lead-acid battery is charged by solar panels, no external power supply is required, and the light-emitting unit adopts high-quality, high-brightness LEDs from Taiwan Epistar chip, which has a good warning effect. The flashing mode and battery charging and discharging protection are controlled by a high-performance microcomputer controller with stable performance. It can work continuously for more than 120 hours when fully charged in rainy days. This product has the advantages of long service life, energy saving, environmental protection, safety and stability.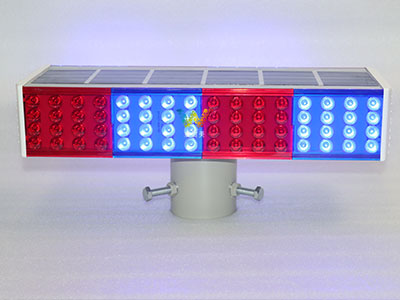 What is the working mode of split solar strobe light?
The solar strobe light can be set to night mode and 24-hour mode. Two switches are used to control the entire solar anti-collision light. One is the main switch to control the entire light to not work or turn on at all, and the other switch is the solar light control mode. The red switch is the master switch, and the black switch is the light control switch. The light control switch means you choose whether it is a 12-hour mode or a 24-hour mode.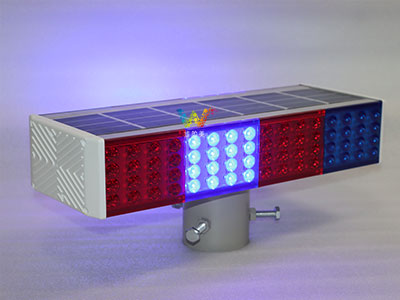 In addition to solar flashlights, Victoria also produces other traffic lights:
1. Traffic lights
2. Highway mechanical and electrical products
3. Construction guide card
4. Solar transportation products, etc.
---
Post time: Jul-19-2021