Highway LED road guidance display
Introduction of highway LED guidance display
The LED display screen is composed of 3 cabinets and 88 P16 single yellow modules. The back of each box has a door-opening design, which is convenient to open the display screen for inspection and maintenance. There is a waterproof edge design on the top of the door on the back of the box. Rain water enters the box from the back door.
The display screen receives and publishes information and sends it through the mobile phone connected to WIFI, which can display Chinese, English, numbers and icons. At least 100 pieces of information can be stored in the control unit, which can be called by the operator at any time, and the operator can perform full-screen arbitrary editing, state detection and control on the monitoring and management mobile phone.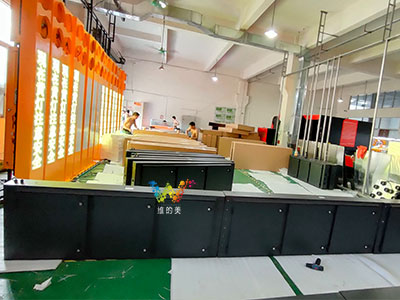 The function of highway LED guidance display
The high-end product LED traffic light is used. Its display pitch is 16mm monochrome display module. Its size is closer to 6 meters in length, 900mm in height, and 150mm in thickness. Mainly used in highways, tunnels, etc., it can indicate the current road situation information for drivers, and can also display simple patterns so that drivers can better grasp the current situation. It can also be used as an urban road indicator to avoid unfamiliar roads. Mistake the traffic jam and reduce the occurrence of traffic accidents.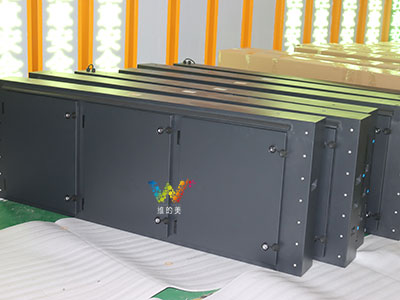 What is the outer box of the highway LED road guidance display?
The shell of the highway LED guide display screen is made of electrostatic sprayed sheet metal chassis, which is made of cold-rolled sheet. The cold-rolled sheet has good surface quality, non-reflective, anti-glare, and is fully enclosed, all-weather, weatherproof, and conforms to IP65 protection grade; has good stamping performance, excellent processing and other characteristics. Products supported by cold-rolled plates are sturdy and durable and have a long service life.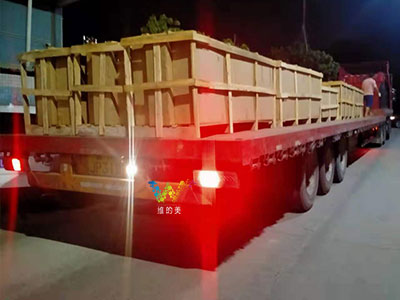 Highway LED guidance display manufacturers
Shenzhen Videmei Optoelectronics Co., Ltd. is a professional manufacturer of traffic guidance display screens. The company produces different styles and models of traffic display screens. All traffic display modules are produced by automatic AI equipment and assembly lines. Our display The screens are: high-speed gantry display, information display, monitoring display, F-type display, tunnel display, etc.
Shenzhen Videme Optoelectronics Co., Ltd. has been established for more than 10 years. It is an innovative and powerful manufacturer of traffic display screens. We have an excellent team integrating design, research and development, production and sales. We launch new products from time to time every year, and customers are also welcome to customize pictures…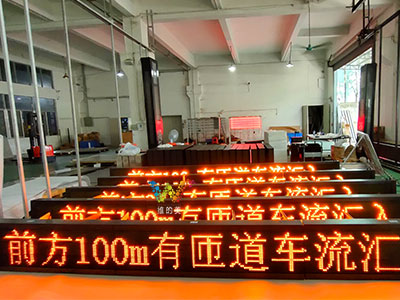 In addition to traffic display screens, We also produces other traffic signal lights:
1. Traffic lights
2. Highway mechanical and electrical products
3. Construction guide card
4. Solar transportation products, etc.
---
Post time: Jul-16-2021