1.  function of  solar warning foggy light 
      I saw that many people would say that anti-fog lights are usually installed in the car because of the fog lights.
The function is to open the anti-fog light when the visibility in foggy or rainy days is greatly affected by the weather.
Other vehicles see the car to prevent traffic accidents.
     But this is not enough. On the highway, the speed is very fast, in the rain and fog,
How do you change if the owner forgets to turn on the fog light? 
So it is really important to install the warning foggy lights at side of the road
and remind the driver to pay attention to the road ahead, safe driving, your home is good!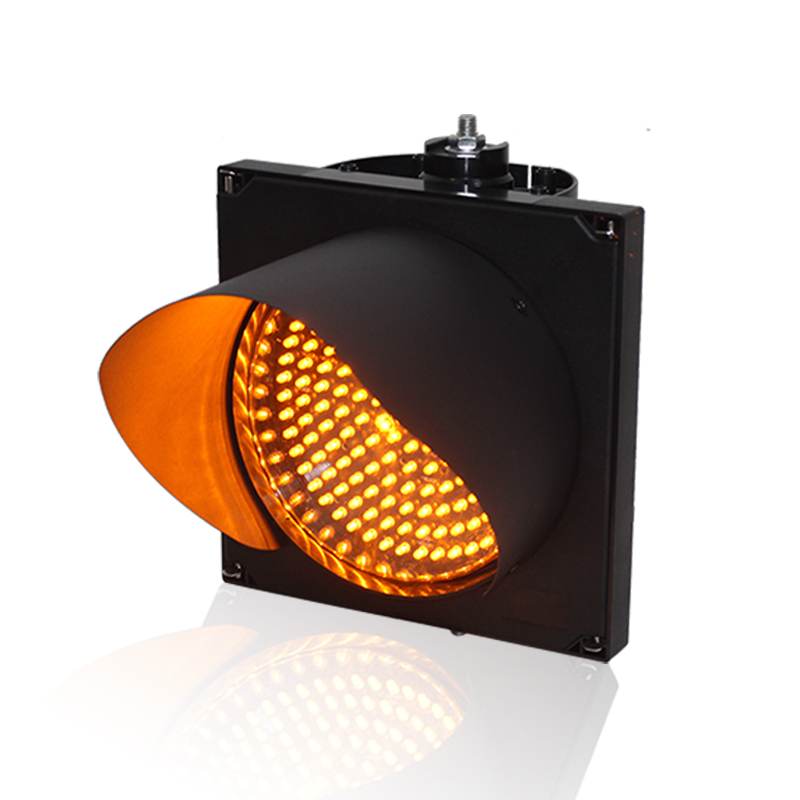 2. The installation and maintenance of yellow warning foggy light 
1. Open the box and take out the cap and self-tapping. Use a Phillips screwdriver to lock the cap with 4 screws.
2. Take out the solar panel, unscrew the nut above the product, install the solar panel,
and tighten the aviation head.
3. Two holes are placed on the mounting column, the inner hole spacing: 225MM;
the outer hole spacing: 345MM; The hole diameter is greater than
or equal to 12.5mm (two holes can be used to install the product firmly)
4, the solar panel is adjusted in the place where the sunlight can be irradiated,
and the solar panel screws are locked and opened.
Power switch (the product flashes for 24 hours)
5. Maintain it once a month for 6 months or 12 months, check the surface of the solar panel for dust or
Other obstructions. Clean the PC cover to facilitate the light transmittance of the LED.
3.What is the installation height of the solar yellow foggy light ?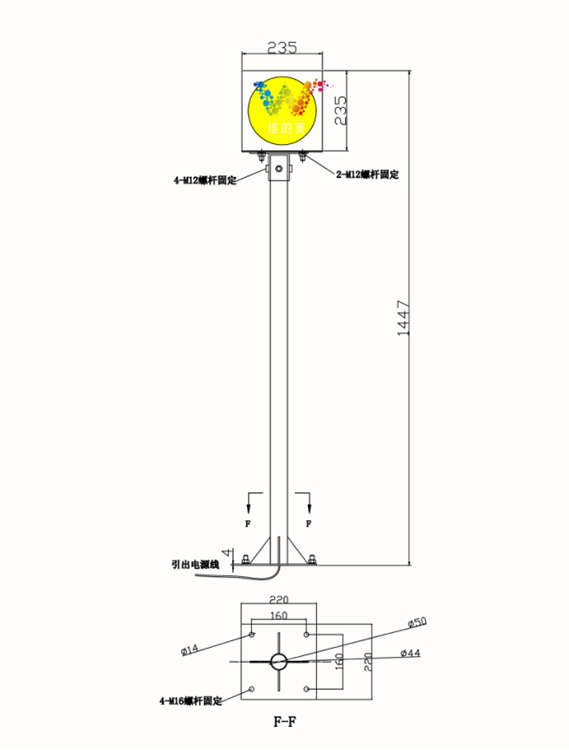 The minimum height of the solar anti-fog lamp should ensure that the driver on the highway can see it just right.
Road side anti-solar fog lights. Taking this as a constraint, the height range of the solar anti-fog lamp erection is obtained.
 Therefore, according to the shape of the road, the running speed of the fog section of the highway can be predicted,
and the driving can be analyzed.
The range of the driver's field of view, and finally calculate the height of the solar fog lamp.
The horizontal field of view and the vertical field of view are taken at 30 degrees,
and the driver's line of sight is taken at 1.3 meters to obtain the installation height of the solar fog lamp.
It is about 1.2 meters.
If  you are interested in this solar yellow warning foggy light 
please contact us at fiona@wdm88led.com or whatsapp :008613652406263
---
Post time: Jan-07-2019