Should the warning foggy  lights flash simultaneously?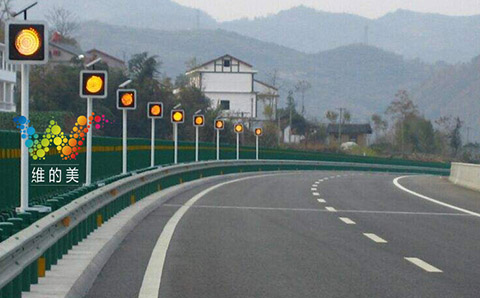 The highway has the characteristics of fast speed, large flow, full closure and full interchange;
The vehicle is not allowed to stop anytime . Once foggy weather occurs on the highway, the visibility of the road is reduced,
which not only reduces the driver's ability ,but also leads to driver's psychological fatigue, easy judgment and operational errors,
which in turn leads to heavy traffic accidents in which multiple vehicles collide with each other.
So we need this solar warning foggy light install side of the road
The road profile indicates the roadside high-brightness fog light of the subsystem, which can effectively induce traffic flow in foggy weather.
The step fog lamp uses a synchronous controller, and the external RF antenna is installed above the lamp, within a certain distance,
The fog lamp will automatically flash at the same frequency; the warning function of the synchronous fog lamp is much stronger than the normal one, T
herefore, the synchronous flashing warning effect of the fog light is more significant.
2. The features of Synchronous flashing fog light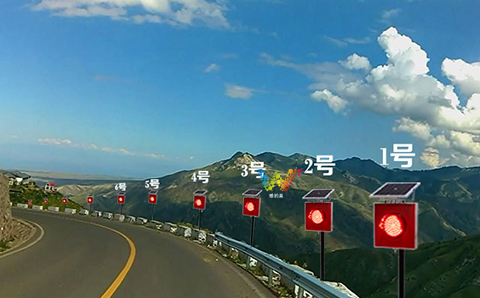 The synchronization is less than 10 milliseconds and is synchronized once every 1 minute.
All can be synchronized within 2 minutes after power on.
The RF antenna is external.
The signal can be accepted within 200 meters.
Synchronous fog lamp adopts Taiwan crystal chip lamp beads, high brightness, high refresh rate,
long lasting.
The size, style and color of the synchronous fog lamp can be customized.
If you are interested in this solar warning light
please contact us freely at below
Email address :fiona@wdm88led.com 
Whatsapp :0086 13652406263
---
Post time: Jan-08-2019