Mass production of P20 traffic guidance screen display module
Where is the production of traffic display modules? Where is the production of in-line traffic guidance screen modules? Why do you ask this question suddenly? Because the display spacing is getting smaller and smaller, the density is getting higher and higher, the definition is getting higher and higher, and its visual effect is getting clearer and clearer. If you don't produce such large-pitch display modules, you will only make small-pitch products. Where can there be such a manufacturer of traffic guidance screen display modules?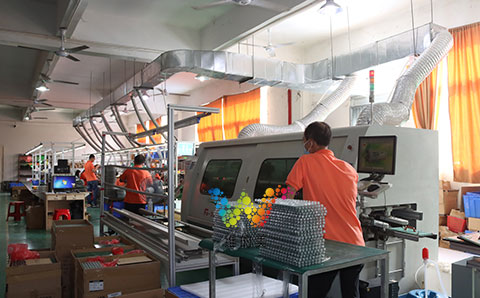 Let's first popularize the product of traffic guidance screens. Because traffic guidance screens are mainly placed outdoors, because of the sunlight and special environment, they have to use a very high amount of LEDs to make such very bright LEDs. It is destined to have this shape, it is different, it must use a small angle, strong light, very high brightness LED, then at present this kind of LED is only made of the kind of round packaged LED. It is made with a 5mm round head. This product is also called a large-pitch display module. A product will always have its own specific use environment, which is the large-pitch, high-brightness traffic we are talking about today. Induction screen display module, the pitch we are talking about this time is 20 mm, which is P20.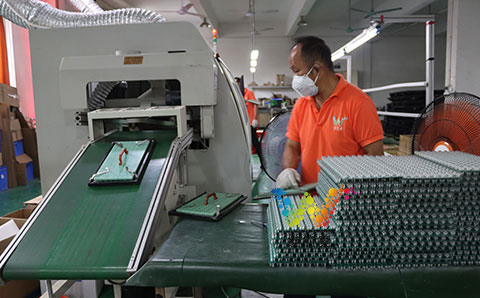 How is the P20 traffic guidance screen display module produced? First of all, this kind of traffic guidance screen display module, it will have a batch of lights like all LED modules, and then have a fixed IC drive, and then fix the product with a fixed pattern, then seal the glue, and then Test the aging assembly, and then form a fixed product.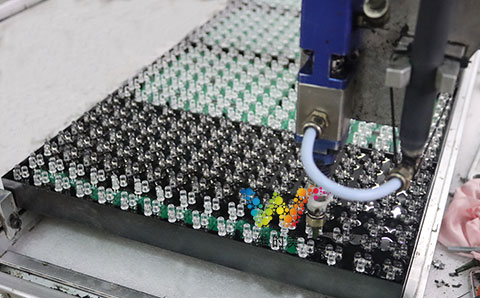 How to make the P20 traffic guidance screen display module the most perfect and best, whether it is the display industry or other industries, it is a mixed bag. There are many products in order to achieve a certain market sales, which may save a lot of costs. To the extreme, this may not be a good thing, so let's talk about how to make this product very well. First of all, this product belongs to transportation products, transportation products. The IC drivers we generally use are gathered in Taiwan. Call it the aggregated 5020 chip, this chip is relatively stable, and because it is a static constant current drive, the current is completely sufficient for the IC drive, and the output current of the IC is greater than the current required by the LED, which ensures that Its power is very sufficient, and its output power is very good. The second LED chip we use is a 10X10 Taiwan Epistar chip, and the green light is a large 11×13 Taiwan Epistar chip. You can It can be seen that the chip is very large, so in the case of a large chip, its output brightness is relatively high first, and secondly it is relatively stable, which promotes the stability of the P20 traffic guidance screen display module itself , And then the glue we use is Beijing Siriman glue, other glues, because they have not been tested for weather resistance, so we dare not use other transportation products. A glue is accumulated in these aspects. Experience is very important.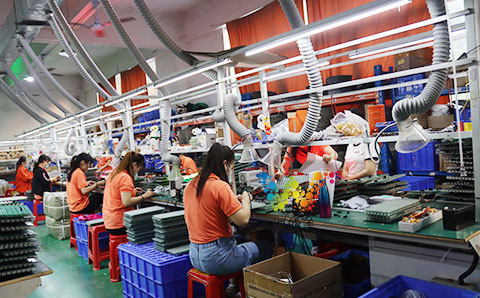 P20 traffic guidance screen display module, what production processes does it have? First of all, we have a placement machine, we have to have it, direct plug-in, wave soldering, screw machine, glue filling machine, and a product like the P20 traffic guidance screen display module we are talking about now. The same group, if it is to be competitive, the industrial chain must be optimal. Whether it is the supplier's industrial chain, the production chain, or the management industrial chain, it must be optimal to make this product good. This is what our company has done for so many years. Please take a look at some videos and pictures of our P20 production, thank you!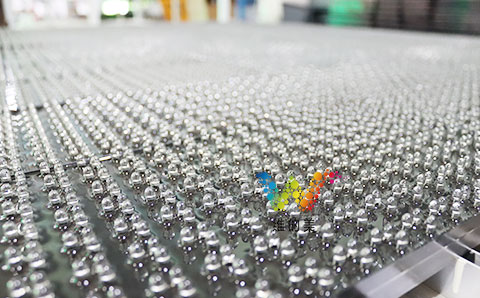 ---
Post time: Nov-10-2020