These huge portable solar traffic lights mostly use at Temporary road or
Places which not covenient to use wired traffic lights .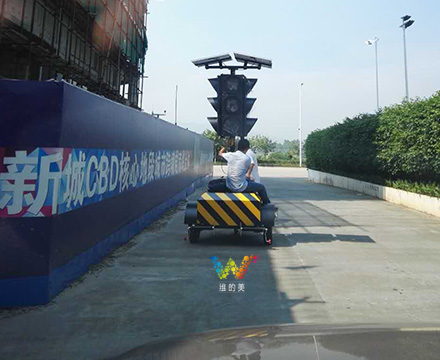 The mobile traffic light uses a new design trolley ,the quality is much better .
And we use 5mm flange plate at bottom ,this enhances the stability
Of traffic light .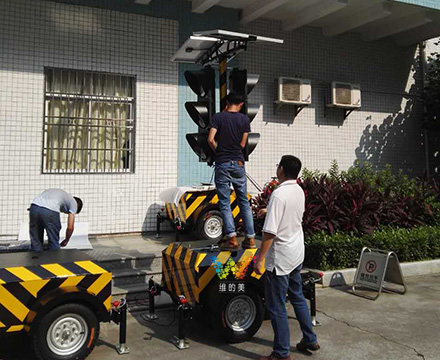 The huge traffic light use raction trailer and large wheels
It is very convenient to move the traffic lights .
The solar traffic light use 360 degree casters , it is convenient
And has brake function .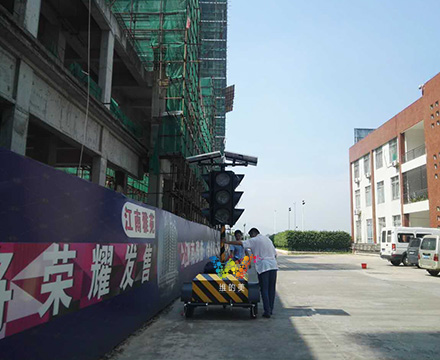 The traffic light has 4pcs 2000lb lift capacity trailer hand jack .
The hand jack can be used at any angle, easy to lift,
Hand jack has stability function , starting from the low point,
light weight, easy to carry, can be Manual lift,
just turn the handbrake, you can arbitrarily increase
the height of large mobile traffic lights to meet different requirements .
We use 160w solar panel and 200AH battery for the traffic light.
It can works long time during rainy or cloudy days .
Below picture about the installation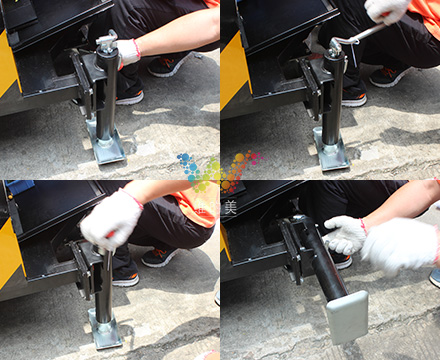 If you are looking for portable solar traffic lgiht
Please contact us freely at fiona@wdm88led.com or lisheng@wdm88led.com
---
Post time: Aug-03-2017