Debugging of Baoan Avenue urban guidance led display screen on the eve of Shenzhen High-tech Fair
Commissioning the Baoan Avenue city guidance screen on the eve of Shenzhen High-tech Fair:
The Shenzhen High-tech Fair is about to take place, so now the address of this exhibition in Shenzhen has moved from Futian to the original old airport of Bao'an Airport. This old airport has a large area, so as the Shenzhen High-Tech Fair, the effect of his exhibition is very good. There are also a lot of shocking people. For Shenzhen, a benchmark city, the Hi-Tech Fair is particularly important. We decided to enter the new text in the early stage of the Hi-Tech Fair, and then use the display as a maintenance.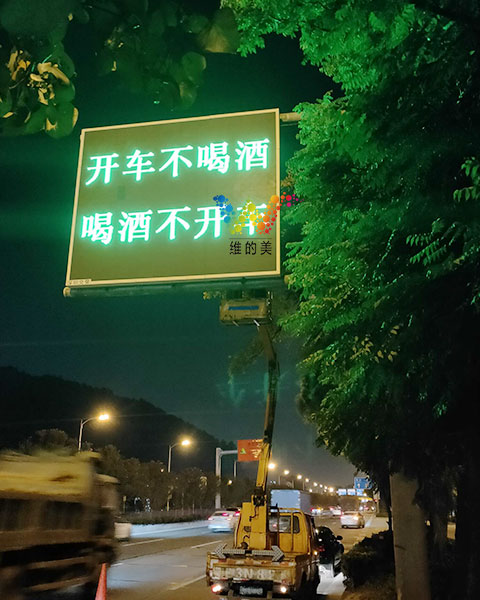 The importance of urban guidance led display screen- to traffic:
Shenzhen National Highway 107 is the main road leading to Shenzhen Airport and the main artery of Shenzhen's economic development. We are honored to be able to undertake the construction of this screen here, so for this Shenzhen High-Tech Fair, we must act as the main guide and The release of a sign slogan for the development of social civilization, so we are very pleased with the installation of the 107 national highway city induction screen, and it is also a very successful case. Now we come to this 107 national highway and we are also conducting various testing and debugging.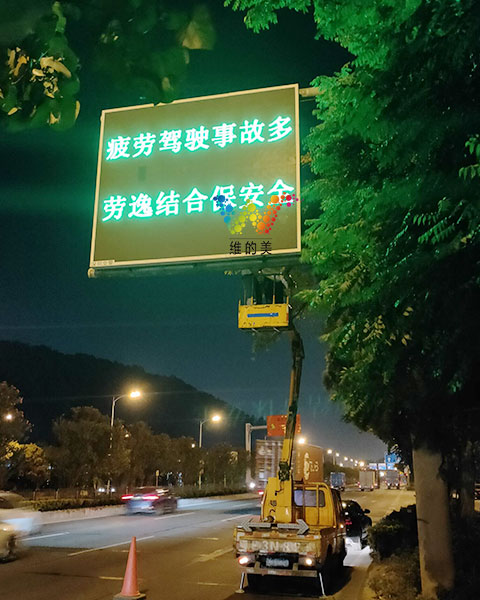 Debugging of Baoan Avenue urban guidance led display screen:
This time our debugging staff sent the chief engineer of our company, and under the leadership of our new tester Xiao Li, we performed all the data match-ups, white-balance match-ups and synchronized data on this screen. Send and make sure that there are no problems before we adjust the brightness of this screen to ensure that it can work normally tomorrow. The city-induced screen on National Highway 107 is a landmark building, so we can't metabolize it at all.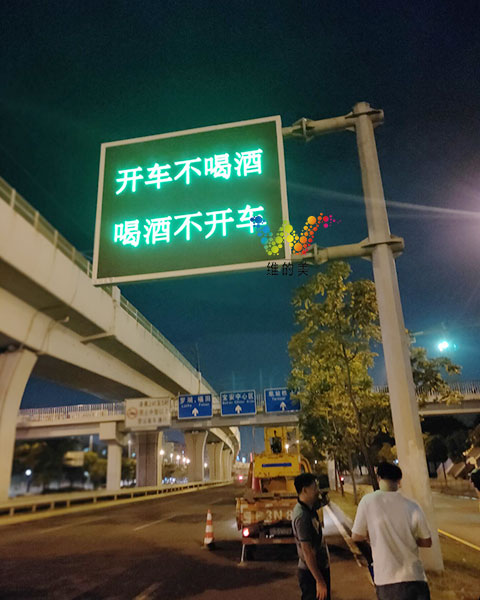 The time for us to debug the urban guidance led display screen- of National Highway 107 this time is 9:00 in the evening. Because the traffic volume during the day is too large, we can only carry out this debugging test and the transmission of some data at night. Then only if this is the case, It can ensure the high efficiency of the entire traffic. Although the development of the city is beautiful, the whole city is beautiful, but the hard work and sweat of our excellent company are indispensable. High efficiency and integrity are the foundation and foundation. Allow us to develop for a long time.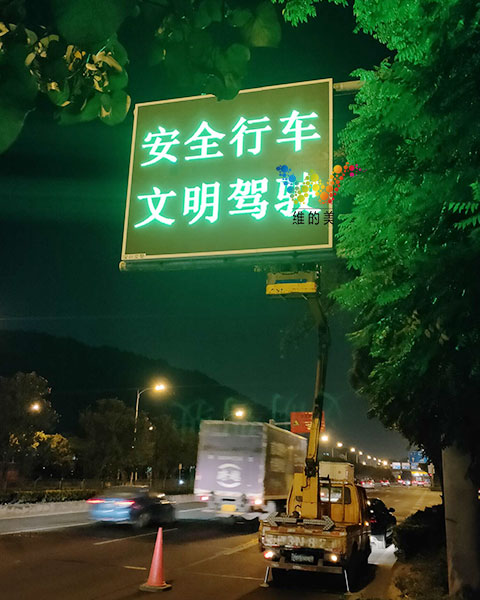 ---
Post time: Nov-11-2020