300mm solar portable traffic light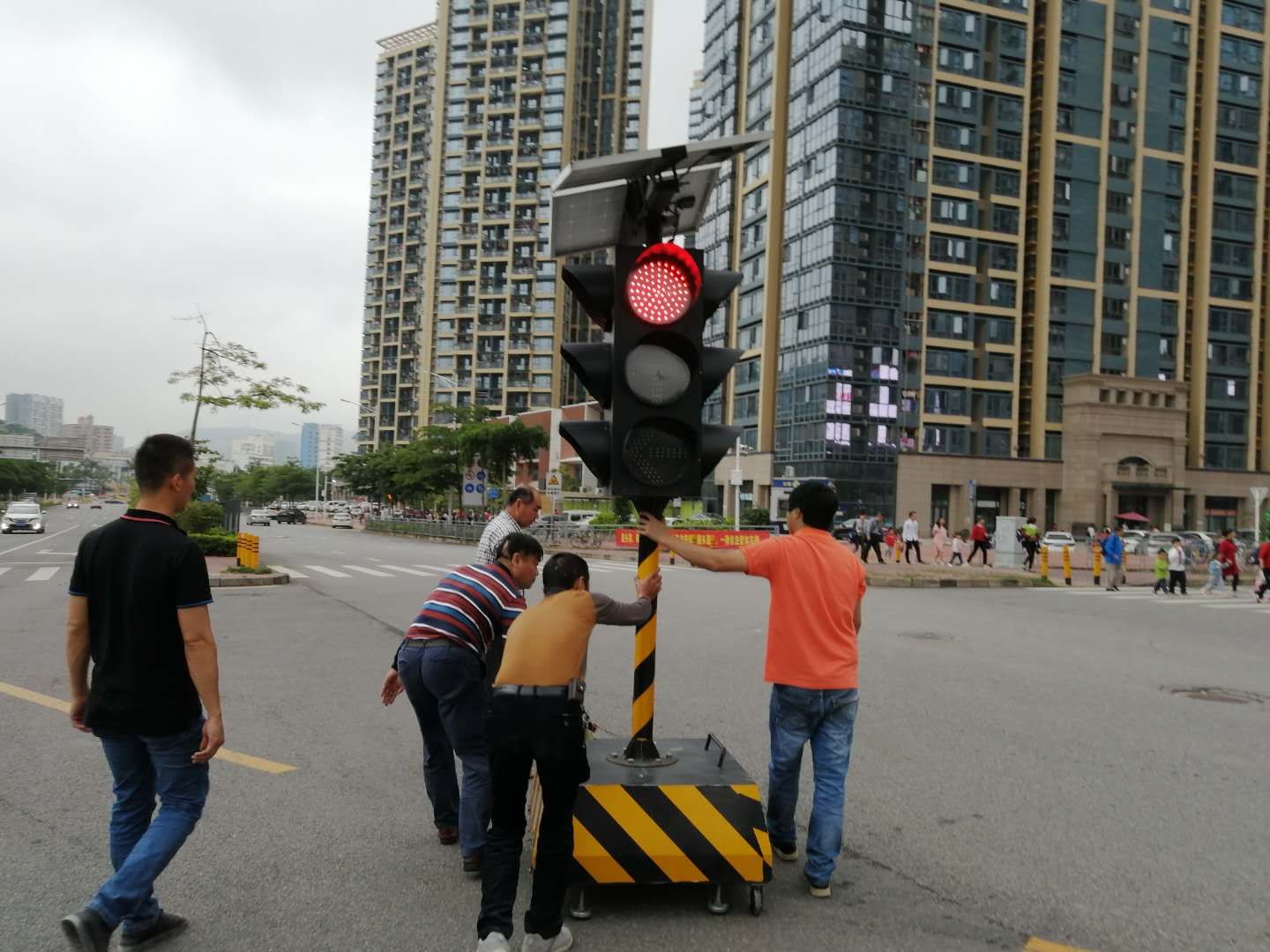 The basic parameters of the 300mm solar portable traffic light:
Product model: WDM-YD300-01
1. Lamp size: 1020*370*370MM
2. The bottom box size: 800*600*400MM
3. Total height 3200MM (including solar panels)
4. Lamp Bead Category: Taiwan Crystal Chip Lamp Beads
5. Number of lamp beads: 75 red, yellow and green *4
6. Red wavelength: 620-625NM
7. Yellow wavelength: 590-595NM
8. Green wavelength: 520-525NM
9. Shell material: electrostatic spraying, sheet metal chassis
10. Working temperature: -40 ° C -65 ° C
11. Protection level: IP65
12. Battery: 12V/100AH
13. Working voltage: DC12V
14. Rated power: red/yellow 20W green 24W
15. Solar panel: 80W/18V
16. Service life: 100000AH
17. Visual distance: ≥1000M
18. Working mode: remote control or manual control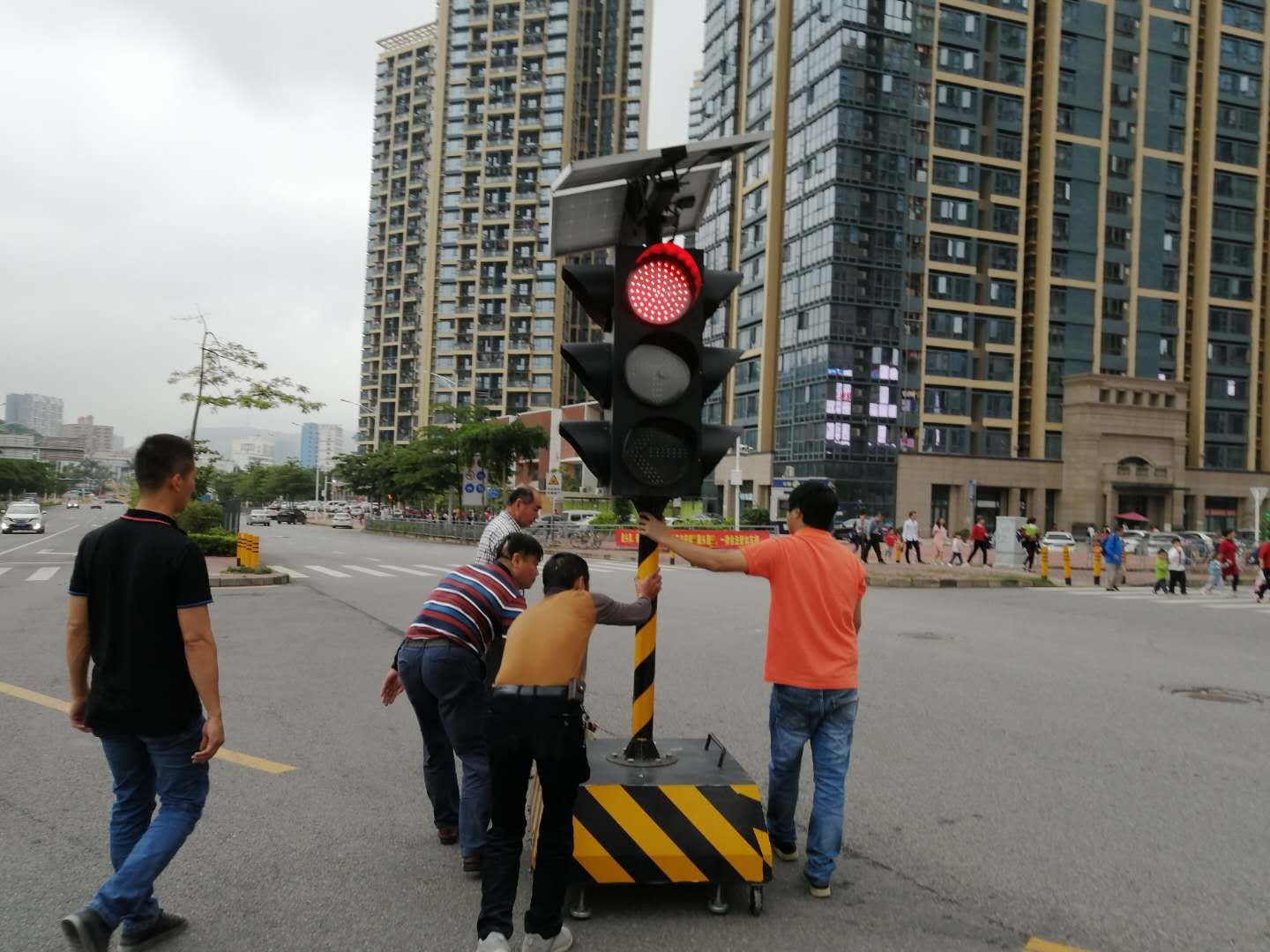 Urbanization is becoming more and more obvious. Many rural areas go to towns for development. Then the towns develop to central cities,
and the central cities go to better cities. Nowadays, the most new projects are more and more new. The quality is getting better and better, so
there will be a lot of real estate development, there will be a lot of real estate, vehicles will pass through, there will be some small intersections,
there will be a cross, I will also form a small area, southeast and northwest If you put this big intersection traffic light in a small area, the big
pole-type traffic signal is not good, because the space he installed is not enough, the simpler the better the city can be, the better The better the
image, the faster. If you install a traffic light at an intersection, his cost is very high, the ability is very large, and maintenance is also a very
important thing. Is there any way to install a temporary traffic light? ? This is ok, because of the temporary traffic lights, he can push it, it is
very convenient to use, he put all the functions together, and then concentrate on control, then in this case, all the drivers see this traffic light
In the future, it will be formed in an orderly manner, so he is really good at the temporary traffic lights.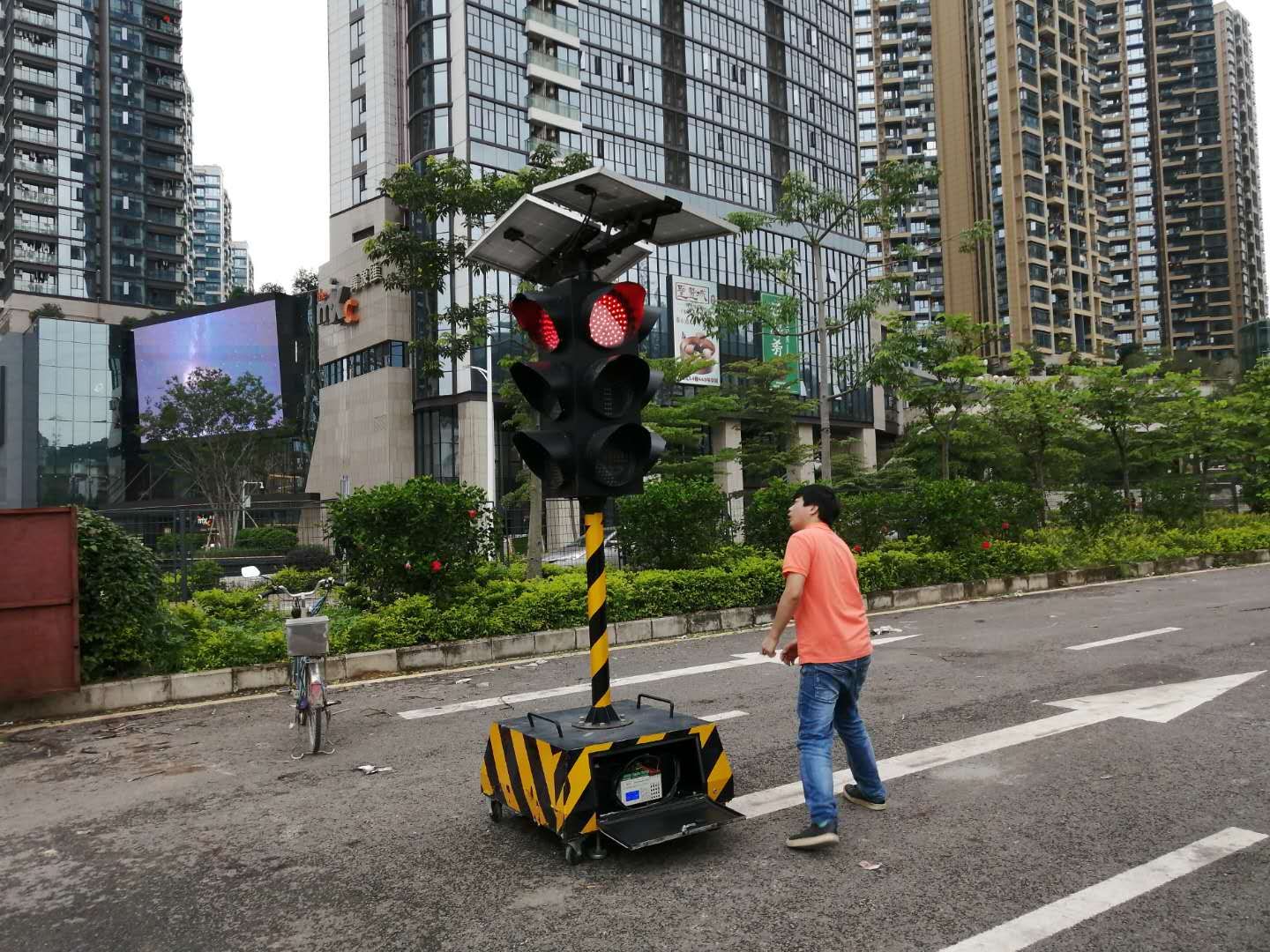 The basic temporary traffic lights in Shenzhen are all installed by us, so there is a typical intersection here, which is the intersection of Shenzhen
Wanxianghui. I have not known before in Vientiane. The first two days just passed through Vientiane, the inside of Vientiane. Some things are still
very good, and then all the entertainment and entertainment, the previous shopping is all together, so his layout is very good, we deliberately give
the guests free to debug this temporary consumption of temporary traffic lights, everyone watching Here is some photos sent back from our site.
There is no need to worry about traffic jams anymore, because the temporary traffic lights of Vientiane Hui have one, four directions, one setting
for one, and the traffic lights in the southeast and northwest can be carried out according to the setting of the temporary traffic lights, that is, the
time of the temporary traffic lights is What kind of car, the car will follow this time, so he will not worry about conflicts, many temporary intersections,
because of this temporary traffic lights, so its road conditions are actually very simple, but without this temporary traffic lights However, it may be
because some road conditions are not very clear. It may be possible to form some traffic jams. You can use the temporary traffic lights to easily solve
some simple traffic queuing on the road.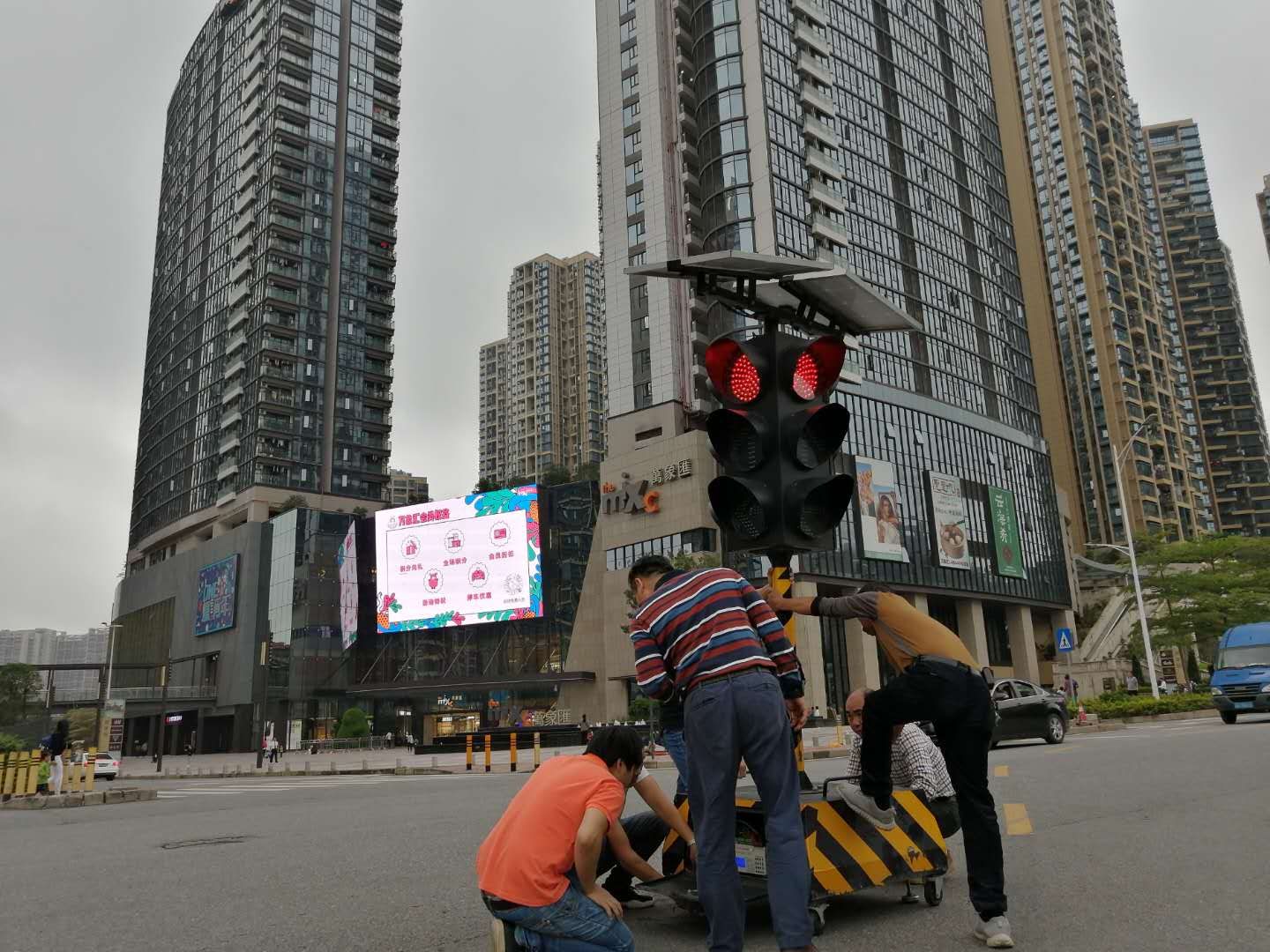 Will the temporary traffic lights be? Sometimes, because of the lack of sunlight, then this is the case, does not light up? The answer is yes, because the
sun's rays sometimes rain for a long time, or cloudy days, it will slowly drain the battery, but is it possible in this case? It's not big, because solar energy,
his charging board, if it's big enough, he won't lose power at all, that is to say, as long as you throw it away, the setting is very big, it can be charged on
cloudy days, you put solar energy The charge is the most, then the current you output is very small, and she can't use it any more, so after 10 years of
debugging, this kind of solar temporary traffic light will not appear at all, in the case of power consumption In fact, we have also gone a lot of detours
before, and we have also done a lot of temporary traffic lights. If it is practical for 10 days and a half, if there is no sun, there will be no electricity. We
continue to summarize and think, and finally made a very good one. A debugging, that is to say, as much charge as possible, use as little electricity as
possible, so after using this situation, the effect of the temporary sun light on the entire sun is very good.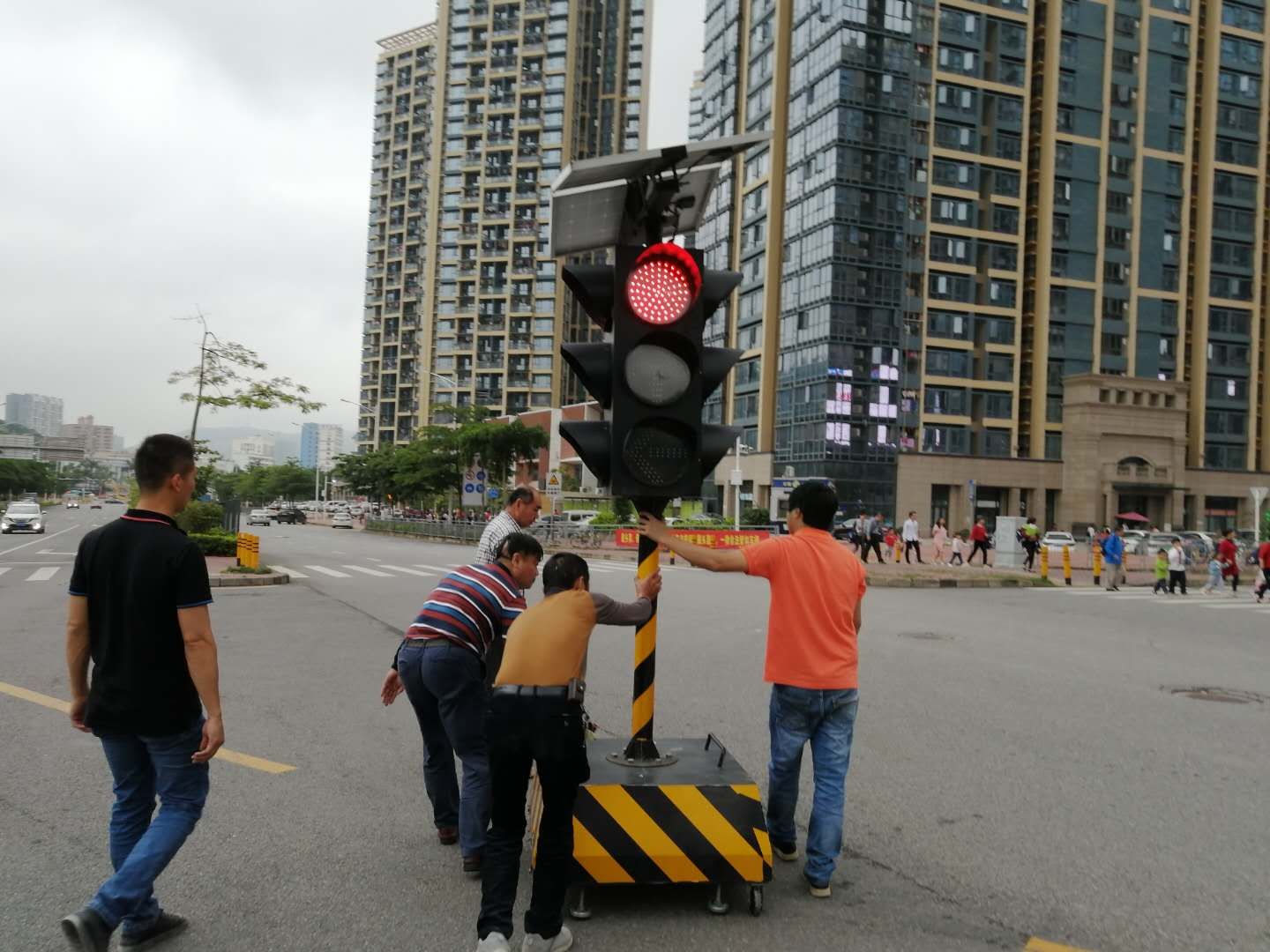 If you are interested in our product,Please fell free to contact with us
Email address :fiona@wdm88led.com
Skype: fionahuang0812
Wechat /Whatsapp: 008613652406263
QQ:3119891619
---
Post time: May-06-2019