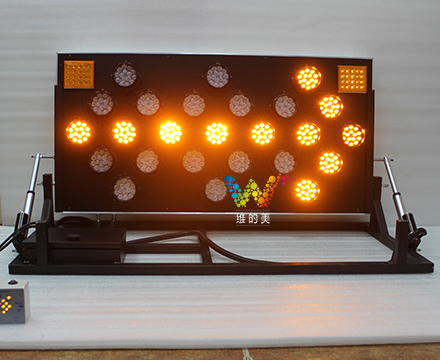 As a road traffic construction guide card for vehicle transportation,
It is convenient and flexible in application.
It can ensure the safety of the road is smooth.
Especially when the road facilities are being maintained,
The flashing arrow board can warn drivers and pedestrians
there are road construction ahead
Please pay attention and make sure that the road is safe and smooth.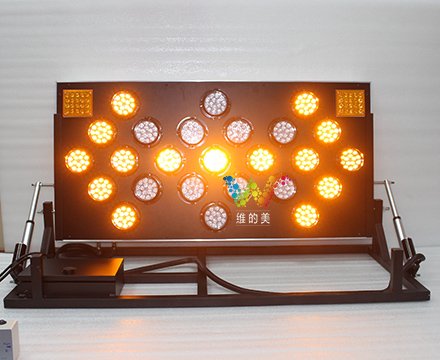 The parameter of the LED arrow board :
1.Asize: 1200*600*70MM
2. Lifting bracket size: 1300*600MM
3. Number of lamp beads: 15 * 25 cylinders (100 type lamp)
4. Lamp color: yellow
5. Yellow blast light: 2 blocks
6. Lamp Bead Category: Taiwan Crystal Chip Lamp Beads
7. Yellow wavelength: 590-595NM
8. Service life: 100000H
9. Shell material: aluminum shell
10. Working temperature: -40 ° C -65 ° C
11. Working voltage: DC9V-36V
12. Control mode: remote control / manual button control
13. Working mode: flashing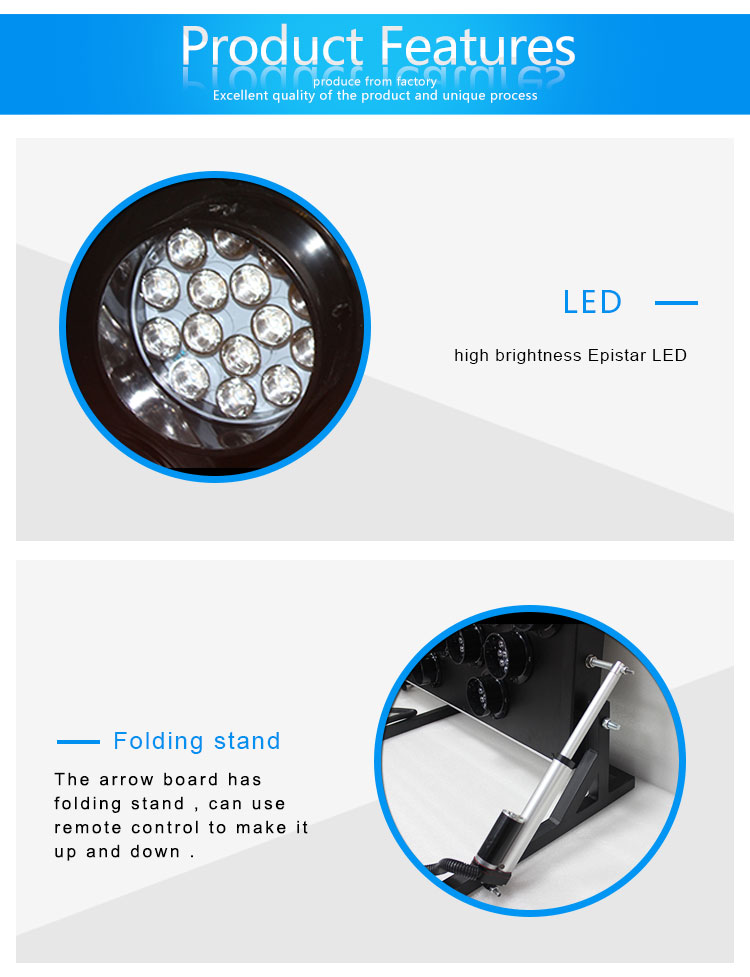 Guide plates with lifting brackets are widely
used in construction vehicles.
Used to warn drivers or pedestrians,Avoid traffic accidents
The guide card with lifting bracket is composed of 25pcs
100mm yellow module
Each lamp is potted with three anti-paints.
The light use Epistar LED .
High brightness, high refresh rate and long service life.
The self-expanding aluminum plate is used
for the guide plate with the lifting bracket.
Use 3M reflector ,Reflective effect and waterproof effect is good .
The controller with the lifting bracket guide card
is powered by the in-vehicle battery.
It can work with DC8V-40V
If you are interested in this LED arrow board, please contact us freely at fiona@wdm88led.com 
---
Post time: Mar-14-2019