Solar yellow warning light was specially designed for
use on roads which do not have Traffic Signal Controllers,
or at special crossings such those near schools or hospitals.
Drivers are reminded to drive slowly and with caution by a flashing yellow light.
Mostly use at high way ,foggy area or dangerous places .
can help to reduce the number of traffic accidents.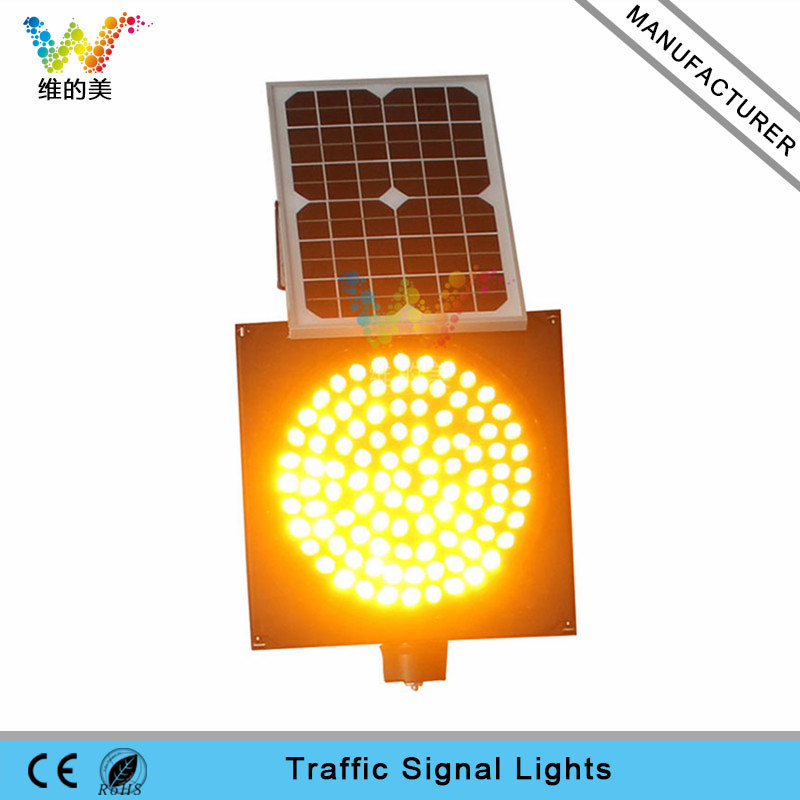 Below details of the solar warning light :
1. Solar panel 18V 8W
2. Plumbic acid battery 12V 6AH
3. LED: Epistar brand
4. Shell :  PC plastic anti- UV
5.Dimension:dia 300mm.
6. Frequency: 40 times/min
7.Visibility control distance >1000m in open road surface without metal or magnetic objects
8. Operation per charge cycle: 7 rainy days continuously
9. Ambient temperature: -20°c~70°c
10. Installation angle: parallel to the road
11.Back support: aluminum backhouse fixed onto the post with a hoop.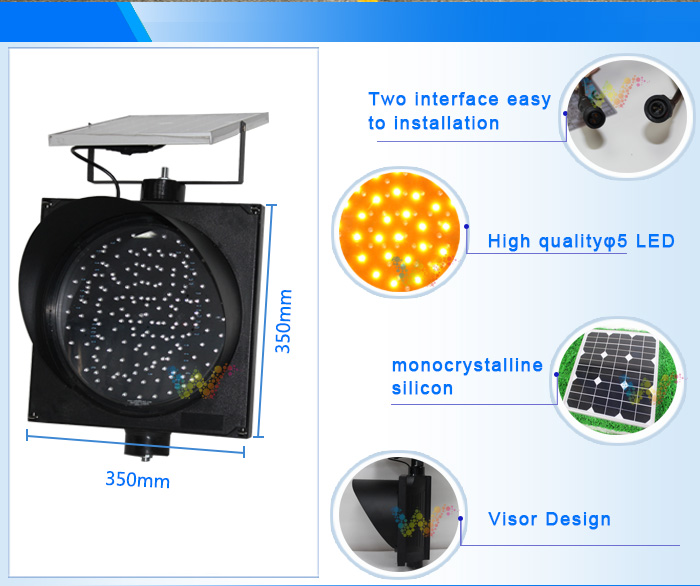 We can make size 300mm or 400mm solar warning light .
And we can also make 2 units red green traffic light
Or 3 units red yellow green traffic lights.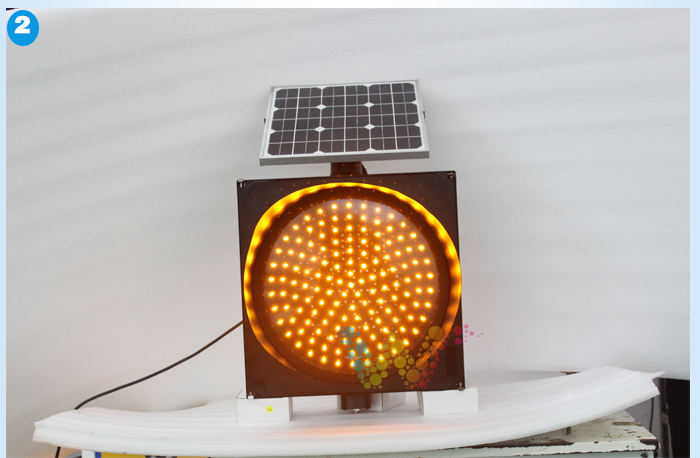 If you are looking for solar warnnig light
Please contact us at fiona@wdm88led.com or lisheng@wdm88led.com
---
Post time: Apr-06-2017